Earlier this week I saw Mon@rch post about a couple of praying mantids. They were great, and I commented that we have had at least one praying mantis in our front or back yard for the past 3 or 4 years. I also mentioned that I had several photos of these beautiful creatures and would post them. So, for those of you who like seeing photos of praying mantids, here they are.


This first photo was taken by
Red
(with my camera) in July 2006. She was out in the back yard watering some plants when she discovered this critter on the wall of our workshop/shed.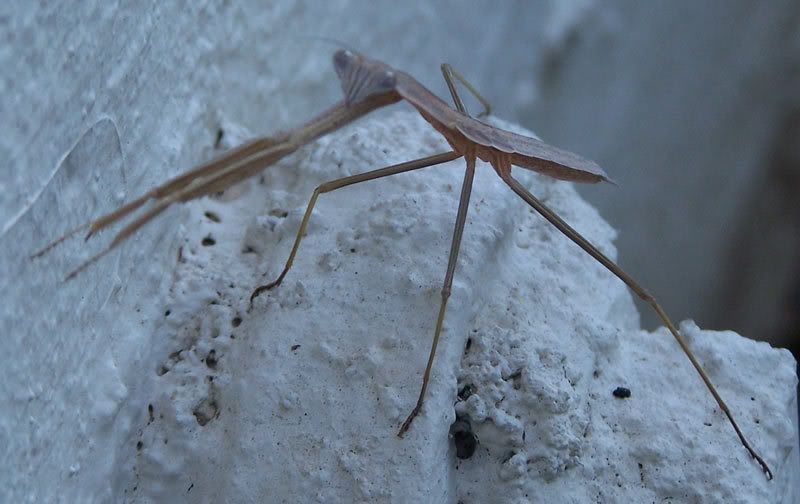 This second photo is on the stucco wall of our house, front yard. I found this critter when I was replacing the hummingbird food in the window feeder. This was in July of this year.