Red

and I spent our last day touring Mt. Vernon. Quite a bit of history is involved here. George Washington's great grandfather first owned this land on what is known as the upper Potomac. It was GW's older half brother who changes the name of this homesite to Mt. Vernon. And it was through this brother, named Lawrence, from whom GW acquires this estate. The grounds of this estate are quite expansive and magnificent, and it was all built by George Washington. Here is the view of the front of the mansion from what is known as the bowling green.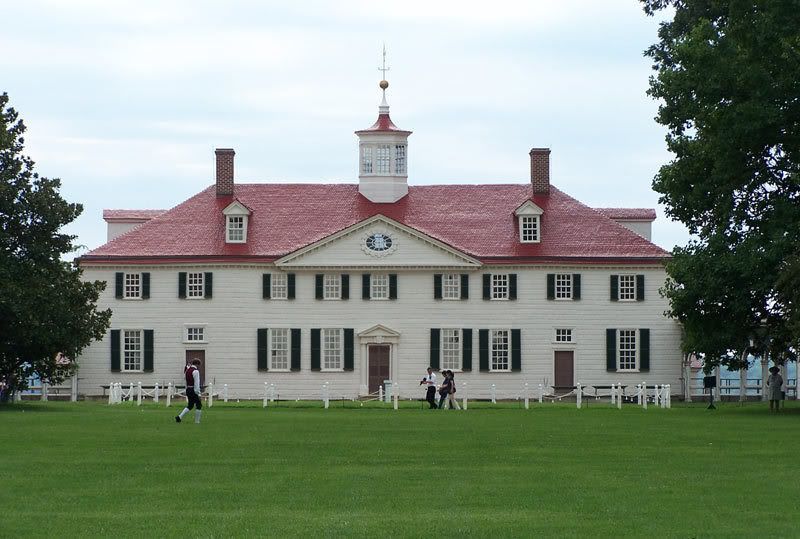 This is the rear view of the mansion.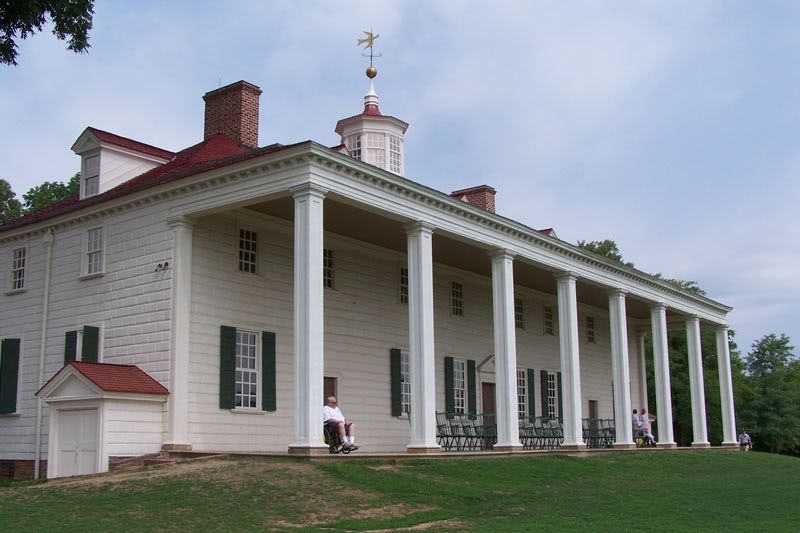 There was so much to see, but other than a tour of the mansion, Red and I wanted to see the gardens most of all. Here are only a couple shots of some beauty in the gardens.
I think this is a skipper sitting on a zinnia.
To me this was a most unusual plant. I had never seen one like this before, except it looked similar to a coleus. It is called Joseph's Coat.
And last, but certainly not least -- actually I can say I have saved the best for last.
While touring the gardens I found this little caterpillar on one of the potted nursery plants. Any chance someone can ID the sound of the bird in the background?

Red and I took many more photos, but these are just the highlights. We had to catch a late afternoon flight out of BWI, so we had to allow ourselves enough time to leave Mt. Vernon to get to the airport at a reasonable time. We hated to see our vacation end so soon. Oh well.