Red and I have returned from our week long vacation back to the Mid-Atlantic states. We visited what is known as the Historic Triangle, which includes Colonial Williamsburg, Historic Jamestown, and the Yorktown Battlefield. We also visited George Washington's boyhood home, called Ferry Farm located in Frericksburg, VA. This is where we did some tour guided bird watching on the property. We then drove to New Jersey to visit relatives and participate in a family reunion. The following day we drove back south again to continue our vacationing historic areas. We managed to visit Annapolis, MD, Washington, DC, and Mt. Vernon, VA. And as usual, never enough time to visit everything we wanted to see. Nevertheless, we did enjoy our vacation and we have spent the last several days going through and editing our photos - a very time consuming activity. Red has posted about our flight to Richmond, VA and posted a few pix of our visit to Historic Jamestown.


Here are my photos (with comments) - sorry if some of them are repeats of what Red posted.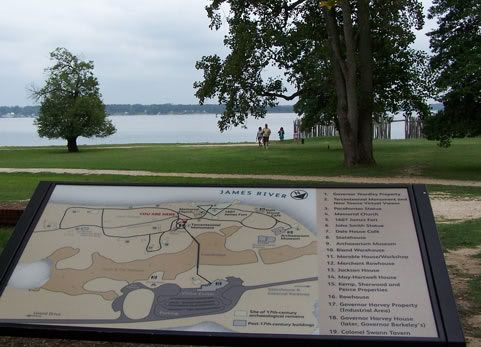 This is a view of the James River. As you may note, the weather was mostly cloudy, very warm and humid, quite muggy for most of our trip.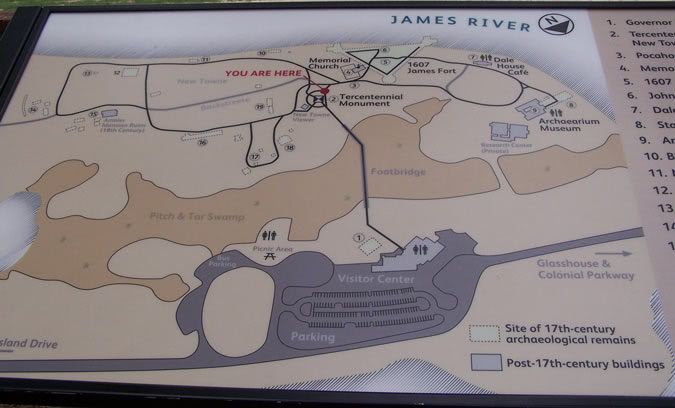 This is a close-up of the sign seen in the previous photo. I think you can see an enlarged view of this by clicking on it.
If you can see the enlarged view, you will note that there are quite a few archeological digs going on there in Jamestown. The most active one (photos below) was located between the Memorial Church and James Fort. Here is the sign regarding the most recent excavations. If you want to be able to read it, click on the photo to get an enlarged view.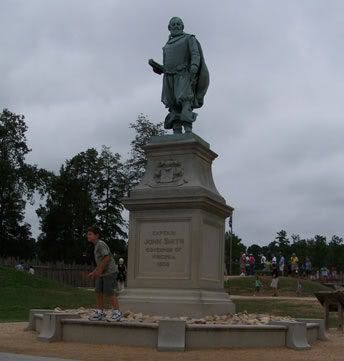 And here is Captain John Smith's statue.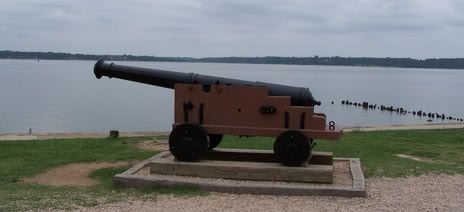 These are views of the James River with a cannon (not sure if it is authentic or a replica) used to protect the people of Jamestown.

We saw this boat go by on the James River - is this a barge?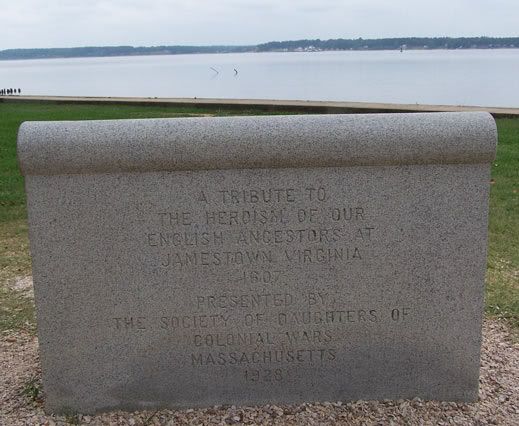 And this stone is a tribute to the original settlers from England (1607) given by the Society of Daughters of Colonial Wars (1928).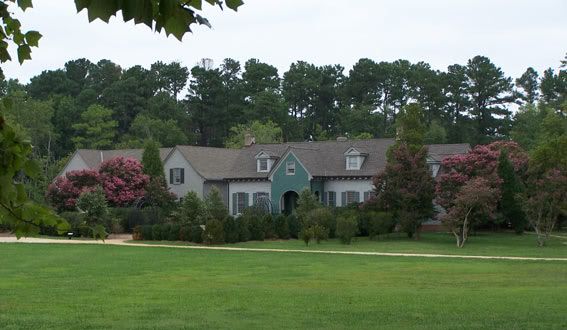 And this "house" is a research center which is private, not open to the public. I was so attracted to this building and its landscape I just had to post it. Not only is the building itself very attractive, but the lawn and the crepe myrtles around it were breathtaking.