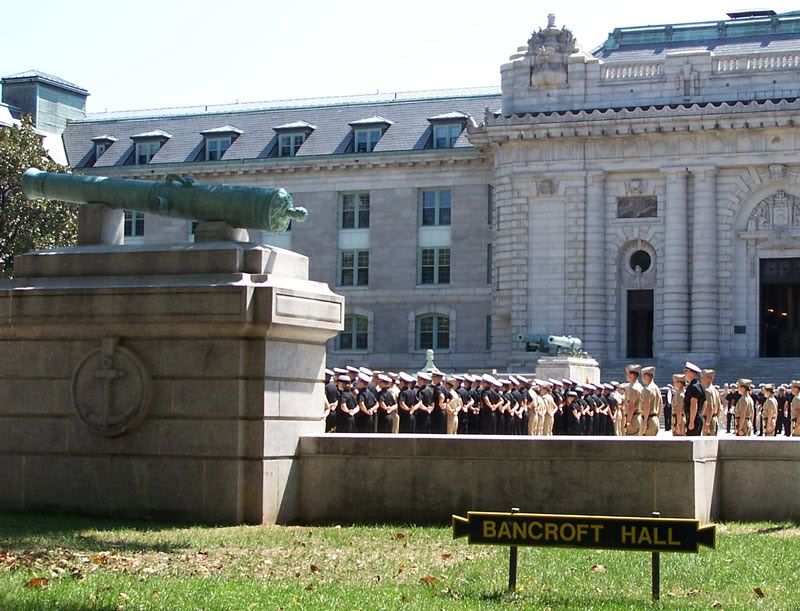 Our walking tour ended at the US Naval Academy at noon, when all midshipmen participate in what is known as "formations." You should be able to see larger views of each of these photos by clicking on them. As you can see "formations" takes place in front of Bancroft Hall.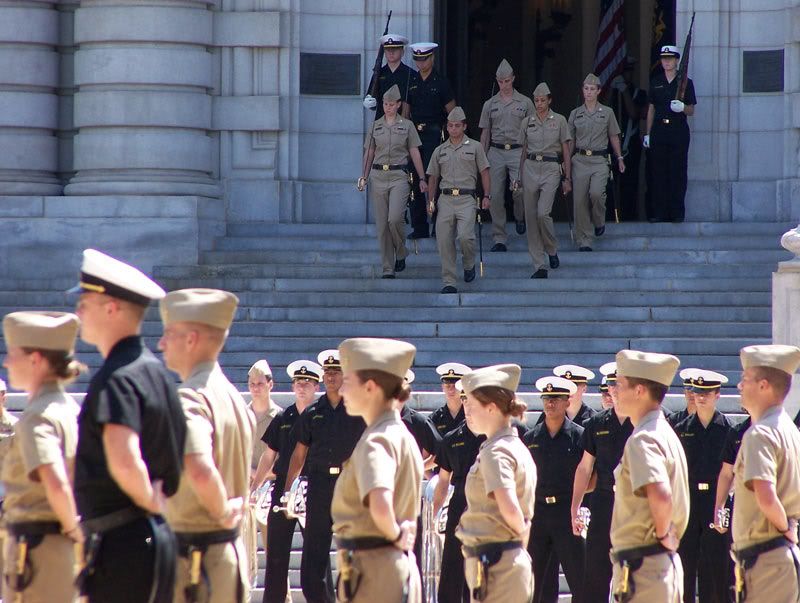 Here you can see the color guard coming from Bancroft Hall...
...presenting the colors...

Naval Academy brass. You can visit

Red's blog

to see a video of formations, and you will hear a few of the tunes they played.
All recessing into Bancroft Hall.