Red and I spent Monday, the 27th of August, touring around Annapolis. We first took a guided walking tour of the historic area, given by one of the docents who represents the Visitors' Bureau.

This first photo is the rear view and back yard of the Governor's Mansion.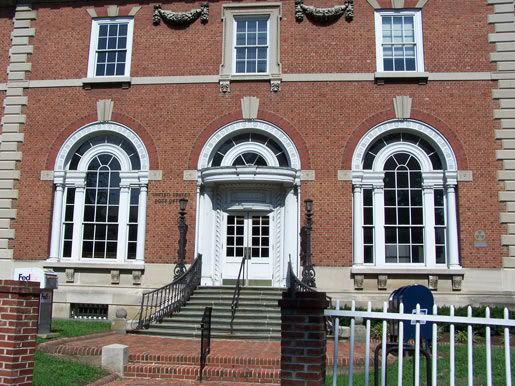 This is a photo of the Post Office.
This is the front of St. John's College.
This is the front view of the Governor's mansion.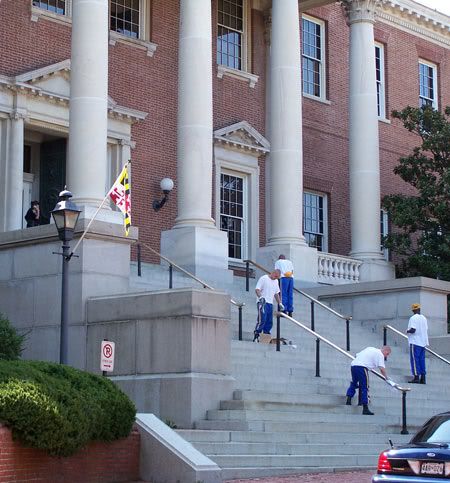 These are first year cadets (plebes) polishing the brass rails at the State House.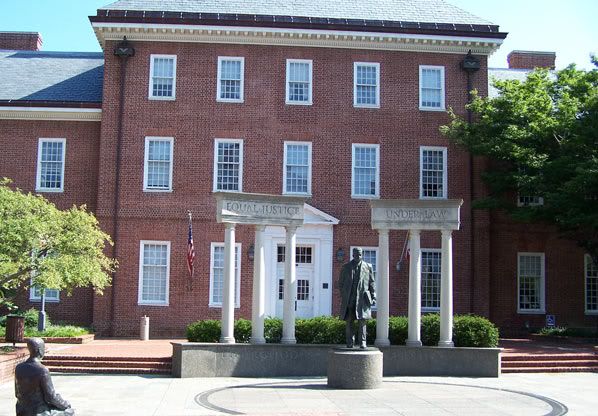 And I think this was in the court yard across from the State House, with the columns saying "Equal Justice Under Law."