All of the following photos are of the chapel at the Naval Academy.
The following are a few of the beautiful stained glass windows. I got close-ups of the Biblical verses that were under each of the windows.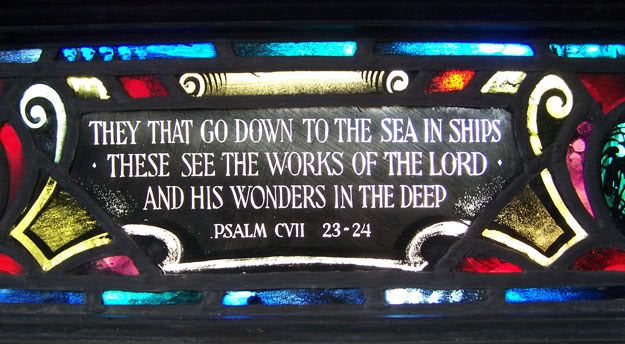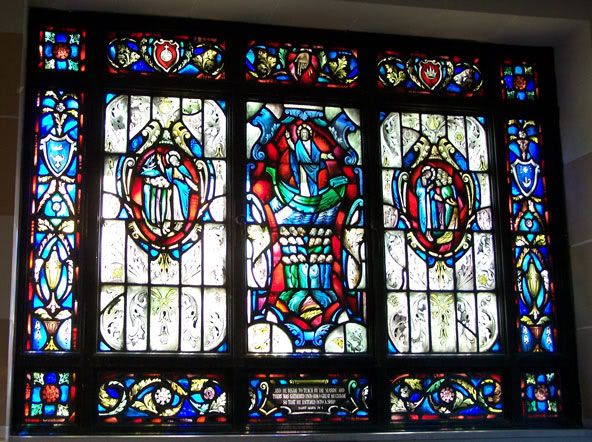 This is the altar area of the chapel, aka the chancel. Take note of the organ pipes on each side.
Here is a close up of the stained glass window in the chancel.
This is the back of the chapel, in the balcony - a view of the organ and more of the pipes. Also note the ship hanging - it is called the votive.
The history behind this votive: it is a model of a 15th century Flemish carrack. It is to serve as a reminder that God protects those in peril from the sea.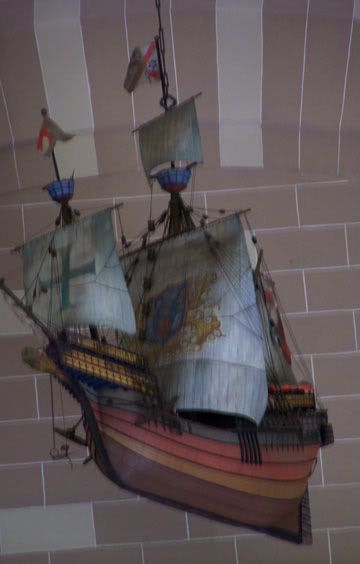 Be sure to stop by Red's post. She has a few more pix, some different from mine, that you will probably enjoy, too.